If your polished timber floors and decks have lost their lustre and are looking less than their best, it's time for you to contact Precise Floor Sanding and let our Professional and Experienced floor sanding Liverpool experts, return your polished wooden floors to their former glory. Our passion for perfection has earned us a highly respected reputation based on superior craftsmanship, attention to detail with punctual and reliable service. Sanding your timber floors is as easy as contacting Cronulla best floor sanders, Precise Floor Sanding. We offer quality floor sanding and polishing workmanship at competitive prices using the industry's most trusted products.
Precise Floor Sanding a comprehensive maintenance service that takes care of everything and anything your wooden floors need. From sanding and polishing to repairing dents and scratches, there's nothing we can't fix.
Our years of experience combined with state-of-the-art machinery delivers results to the highest quality standards. Like all our happy clients, you will be pleasantly surprised how beautiful your floors can look with a small maintenance job.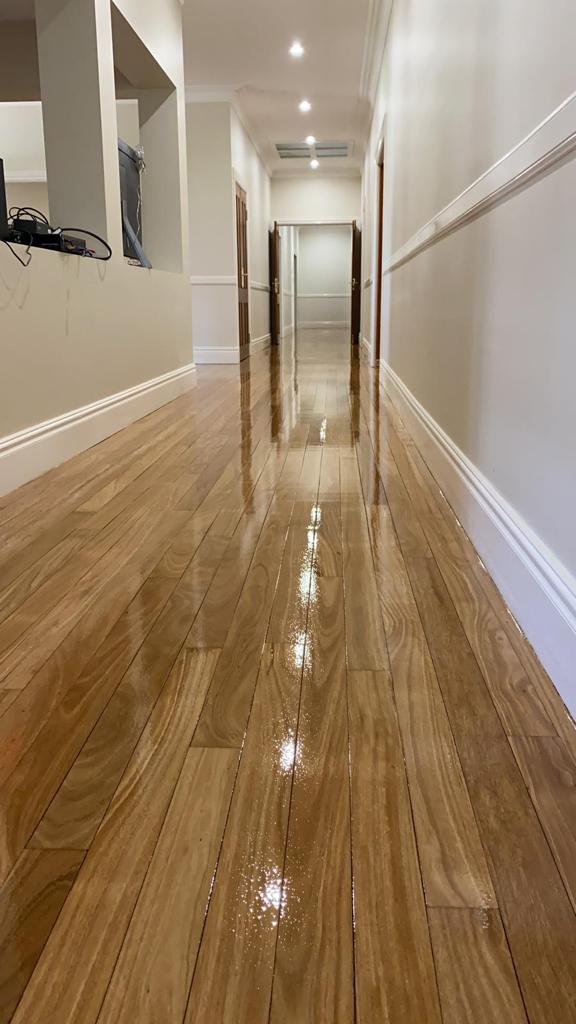 Our Floor Sanding Services in Liverpool:
Wood Floor Sanding: Wooden floors are known for their timeless appeal, but over time, they can become scratched, discolored, or worn. Our wood floor sanding service is designed to remove imperfections, even out the surface, and unveil the natural beauty of the wood beneath.
Parquet Floor Sanding: Parquet floors add a touch of elegance to any space, but their intricate patterns can make sanding a delicate process. Our experienced team is proficient in handling parquet floors, ensuring a flawless and uniform finish that enhances the visual appeal of your flooring.
Engineered Wood Floor Sanding: Engineered wood floors have a thin layer of real wood on top, making them suitable for sanding to a certain extent. We use specialized techniques to sand engineered wood floors carefully, giving them a refreshed appearance and prolonging their lifespan.
Benefits of Floor Sanding:
Restored Beauty: Floor sanding breathes new life into your floors, restoring their original beauty and leaving them looking brand new.
Smooth Surface: Sanding smooths out any unevenness and removes scratches, making your floors safer and more comfortable to walk on.
Stain Removal: Stubborn stains and marks can be eliminated during the sanding process, improving the overall appearance of your floors.
Preparation for Finishing: Floor sanding prepares the surface for staining, polishing, or sealing, ensuring a long-lasting and beautiful finish.
Enhanced Home Value: Well-maintained and beautifully restored floors can significantly increase the value of your property.
Comprehensive Evaluation: We begin every project with a thorough evaluation of your floors. This assessment allows us to understand the condition of your floors, identify any specific issues, and determine the best approach for sanding and polishing.
Customized Solutions: No two floors are alike, and we tailor our sanding and polishing services to meet the unique requirements of your floors. Whether it's dealing with deep scratches, uneven surfaces, or specific staining preferences, we've got you covered.
Eco-Friendly Practices: We are committed to environmentally responsible practices. Our team uses eco-friendly products and follows sustainable processes to minimize our impact on the environment.
Sanding with Precision: Our experienced technicians utilize advanced sanding equipment and techniques to achieve precision and uniformity throughout the entire floor surface.
Attention to Detail in Polishing: Our floor polishing specialists pay meticulous attention to detail during the polishing phase. We ensure an even and consistent shine, leaving your floors with an elegant finish that lasts.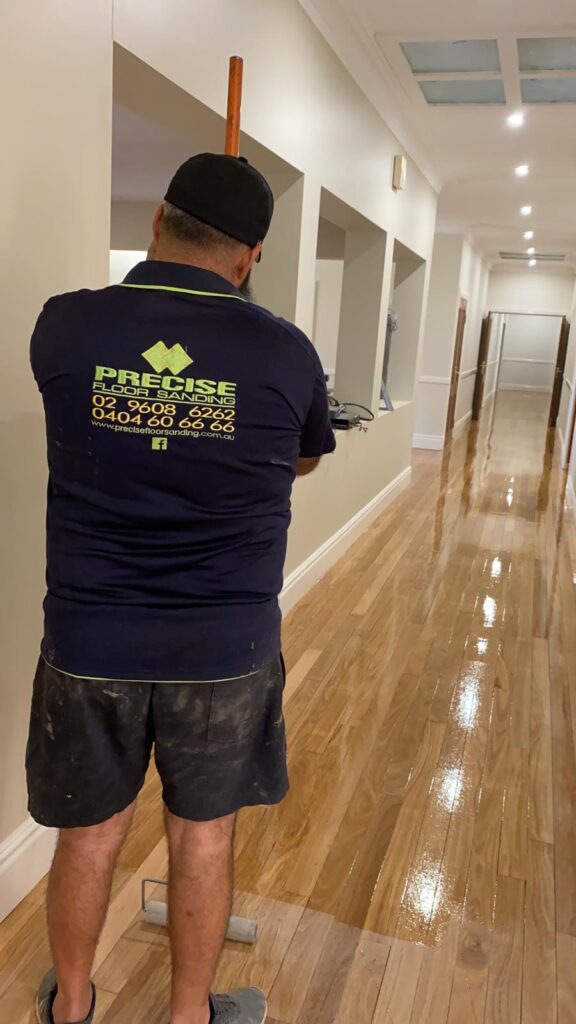 Quick Turnaround: Thanks to our skilled team and efficient processes, we strive to complete our projects within a reasonable timeframe. Our goal is to minimize disruption to your daily routine.
Residential and Commercial Expertise: Whether you need floor sanding and polishing for your home, office, retail space, or any commercial establishment in Liverpool, our team has the expertise to handle it all.
Restoration for Heritage Floors: We understand the unique requirements of heritage floors and take special care in preserving their original charm while enhancing their appearance and durability.
Licensed and Insured: Precise Floor Sanding & Polishing is a licensed and insured company, giving you peace of mind that your floors are in the hands of professionals.
Affordable Pricing: Our competitive pricing ensures that you get top-quality floor sanding and polishing services without breaking your budget.
Why Choose Precise Flooring?
Extensive Expertise: With years of experience in the industry, our team has honed their skills and knowledge to deliver exceptional results.
Quality Materials: We use top-quality sandpapers, stains, and finishes, along with advanced polishing equipment, ensuring outstanding outcomes.
Dust-Free Sanding: Our state-of-the-art dust-free sanding equipment keeps your property clean during the sanding process, minimizing any disruption.

Customer Satisfaction:

Your satisfaction is our priority, and we work closely with you to achieve the results you envision.
Flexible Services: Whether it's a residential or commercial property in Liverpool, we adapt our services to meet your specific needs and timeline.
Ready to transform your floors into works of art? Contact Precise Floor Sanding & Polishing today for a free consultation. Let us breathe new life into your floors, making them the centerpiece of your space in Liverpool!