Floor Sanding Polishing Chatswood
Professional Floor Sanding & Polishing Near Chatswood - Residential & Commercial Floor Experts Near You
Floor sanding and polishing is a great way to freshen up and enhance the look of your home. It can be used to refinish worn or damaged floors, or just to give them a fresh look. So, if you need professional floor sanding and polishing services in Chatswood, contact Precise Floor Sanding. We are here to help you improve the interior of your home. That's right, our floor experts can clean and sand your old floors to give them a nice new look. We can also bring back the shine to dull or scratched-up wooden floors by using our floor sanding machines. We can also sand and polish your wooden and timber staircases at your Chatswood home or business.
Precise Floor Sanding has more than 25 years of experience, so we know how to bring out the best in your floors. Whether you need a new look for your old wooden floors or want to remove scratches from your polished surfaces, our team of well-trained professionals is here to help. So, call us today and enquire about our floor sanding and polishing services in Chatswood, NSW! Ask our friendly staff about our sanding and polishing services for wooden and timber staircases.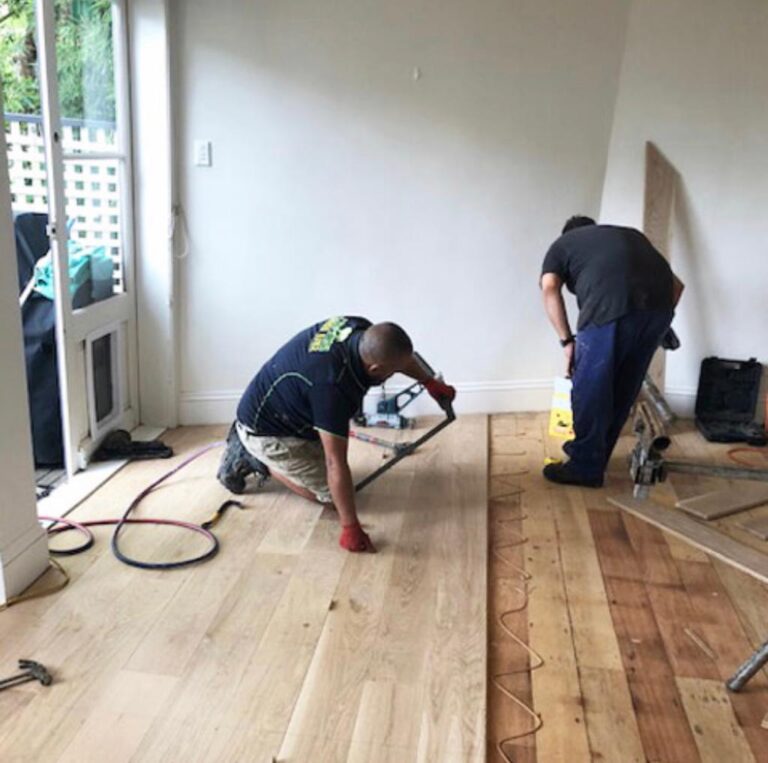 Advanced Equipment, Better Technology & Optimal Results
Sanding and polishing your floors can be a tedious task. However, using high-quality equipment when sanding and polishing floors is essential in order to achieve consistent, professional results. High-quality sanders, buffers, and polishers have the power to remove dirt, dust, and other particles from the surface of your floor, as well as create a smooth finish that is both durable and attractive. That's exactly what we do at Precise Floor Sanding.
Our floor experts have the best equipment and tools to bring your floors back to life. From floor sanding and polishing to treating, cleaning and resealing in Chatswood, our experts use the latest technology and techniques that ensure the highest quality results with minimal disruption. We guarantee that you will be left with a beautiful surface that will last for years to come.
Why Choose Precise Floor Sanding?
Finding the right company for floor sanding and polishing services in Chatswood can be a challenging task. With so many options available, it is essential to find a reliable and experienced professional who can provide quality work. Fortunately, Precise Floor Sanding is one of the top companies in the Sydney industry and here are the reasons why:
Satisfaction Guarantee: Precise Floor Sanding offers a 100% satisfaction guarantee and a three-year warranty on all floor polishing and sanding services. We do not believe in over-promising and under-delivering so if you are not satisfied by our work, we will come back to rectify the issue at no charge.
Great Workmanship: Our professionals have extensive experience in the industry so they know how to get the job done right. Whether you need an estimate for work on your existing floors or new construction, they will have it ready in no time.
Affordable Rates: We offer the best floor sanding and polishing services in Chatswood for a fair price. Our floor restoration rates are affordable and our work is guaranteed.
Contact our floor experts today to find out more about our services! You can also call Precise Floor Sanding for polishing and sanding of wooden and timber stairs! Call 0404 606 666 or drop an email at info@preciseflooring.com.au and we will get back to you at the earliest!