Timber Flooring Installation in Sydney
TIMBER FLOORING INSTALLATION
An introduction to Timber Flooring Installation in Sydney
Timber flooring installation is installing a type of flooring that uses solid or engineered timber boards to create a beautiful and durable surface. It is also commonly referred to as hardwood flooring due to the use of hardwood timbers. Timber flooring has been a popular choice for homeowners for centuries due to its natural beauty and durability.
Sydney is a vibrant city known for its diverse culture, stunning architecture, and beautiful landscapes. It's no wonder that many homeowners in Sydney are choosing timber flooring to enhance the beauty and value of their homes. There are several advantages to installing timber flooring in your home, including its durability, insulation properties, aesthetics, health benefits, and sustainability.
Investing in Timber Flooring Installation
Though the cost price of installing timber flooring at your home in Sydney may be a bit costly, it definitely adds a great amount of value to your home and also creates a warm and inviting atmosphere.
Some of the best ways to choose the right timber flooring for your home are to consider your lifestyle and living style requirements and gain a good level of knowledge on selecting the right timber species, grade, and finish by conducting detailed research. Consulting with a professional is also very helpful.
Additionally, considering your budget and choosing a sustainable option can help you make a wise investment that will last for years to come. With proper installation and maintenance, your timber flooring can be a beautiful and durable addition to your home.
Advantages of Timber flooring installation: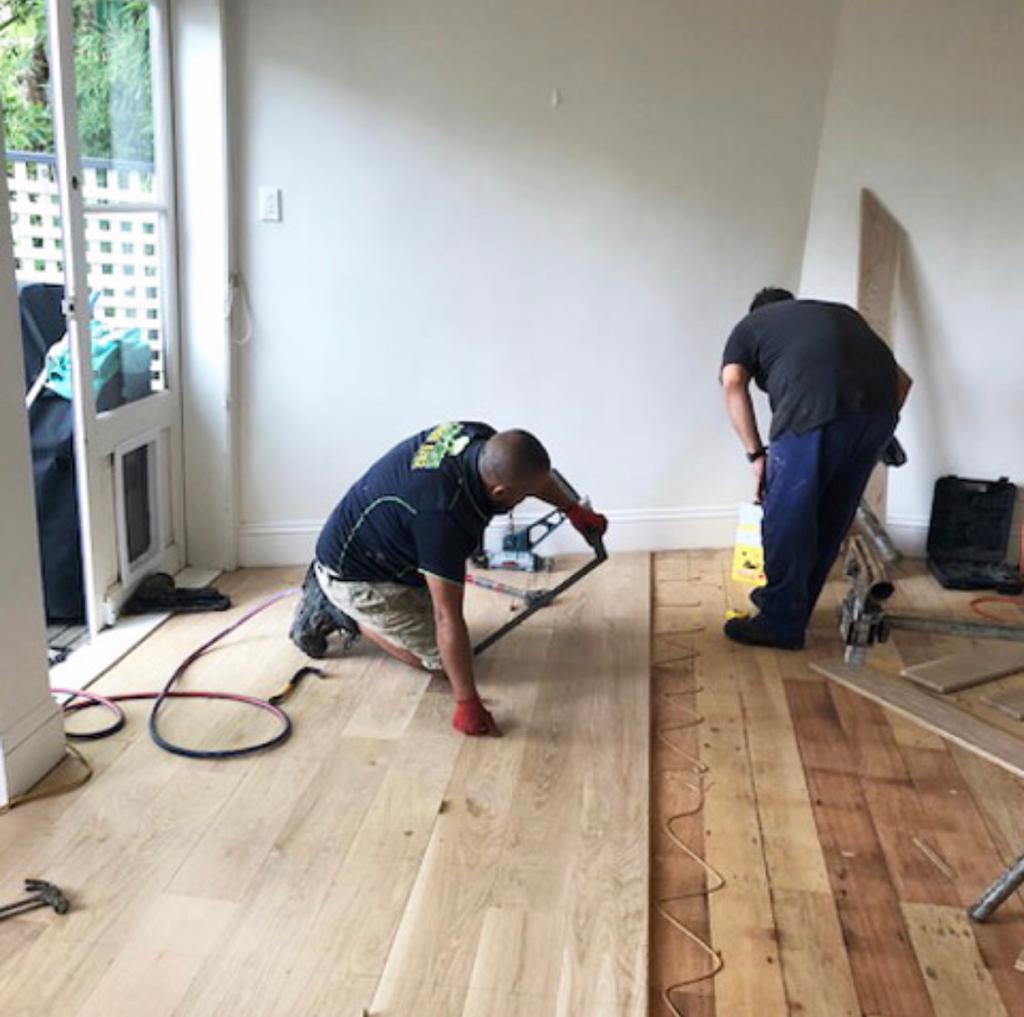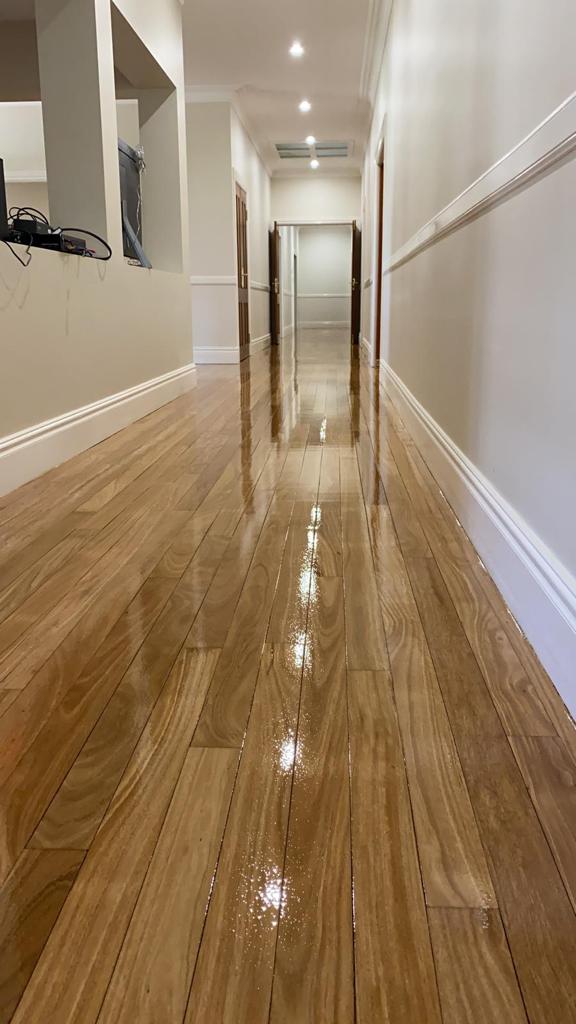 Timber Floor Types in Sydney, Australia
There are several types of timber wood flooring options available that you can implement. Some of the most used types of timber wood flooring are:
Solid Hardwood Flooring: Solid hardwood floors are made up of the same solid piece of timber wood without any additional layers of interference. One of the most beautiful things about solid hardwood flooring is the smooth and durable finish giving your home a natural warmth and earthy vibes of timber wood. The beauty of timber wood floors continues adding up as it keeps ageing, changing their tones.
It's quite easy to sand and refinish floors to wipe out wear and tear of the floor and regain their fresh look. Oak, maple, walnut and cherry are some of the most popular species in solid hardwood flooring.
Pros of solid hardwood flooring:
Better air quality: Being non-allergic, solid hardwood flooring is one of the best choices of flooring that enhances the look of your home: Adding solid hardwood flooring can seriously add beauty to your home. In addition to an elegant, classy and high-end aesthetic, hardwood floors offer a unique warmth, style and beauty. or allergy sufferers and contributes to healthier indoor air quality. Solid hardwood floors don't trap dust, pollen, particles or any other allergens that occur with carpet flooring.
Colour does not fade: Unlike carpet flooring, solid hardwood flooring does not lose its lustre over time. Stains on a hardwood floor are quite easy to remove. Also sanding and polishing can be done to hardwood floors which restores the freshness of the floor.
Strong and durable: Durability is one of the main reasons leading to the increase in the popularity of hardwood floors among homeowners. Taking proper care and maintenance of the hardwood floors can easily make them last for a very long duration.
Cost-Effective: With a plethora of benefits, the purchasing cost of hardwood floors is also high. But, if we consider durability, the long-term cost of hardwood floors is much lesser as compared to other types of flooring.
Hardwood floors are easy to clean and also less likely to be damaged. This eventually reduces the maintenance cost of the floor. Also as the durability is on the high side, the total long-term cost is much lower as compared to other types of flooring.