Timber Floor Repairs Sydney
Do you need timber floor repairs done? Although we mainly focus on Floor Sanding and Polishing in the Sydney area, we can also do some timber floor repairs. However, I thought you would like to know how the repairs can be done yourself. This article will discuss how small dents and scratches can be removed from unfinished solid timber floors.

We repair, restore and rejuvenate all types of tired and worn timber, bamboo, and parquet floors; adding beauty and value to your home or business. Contact us today to find out what we can do for your flooring
We Can Repair Water Damaged Timber Floors
Generally, with water damage to timber floors its important to identify the cause and then ensure the cause has been rectified. From that depending if was flood or just briefly saturated steps can be taken. The process to repair the damage is not always the same, however this is just one example below: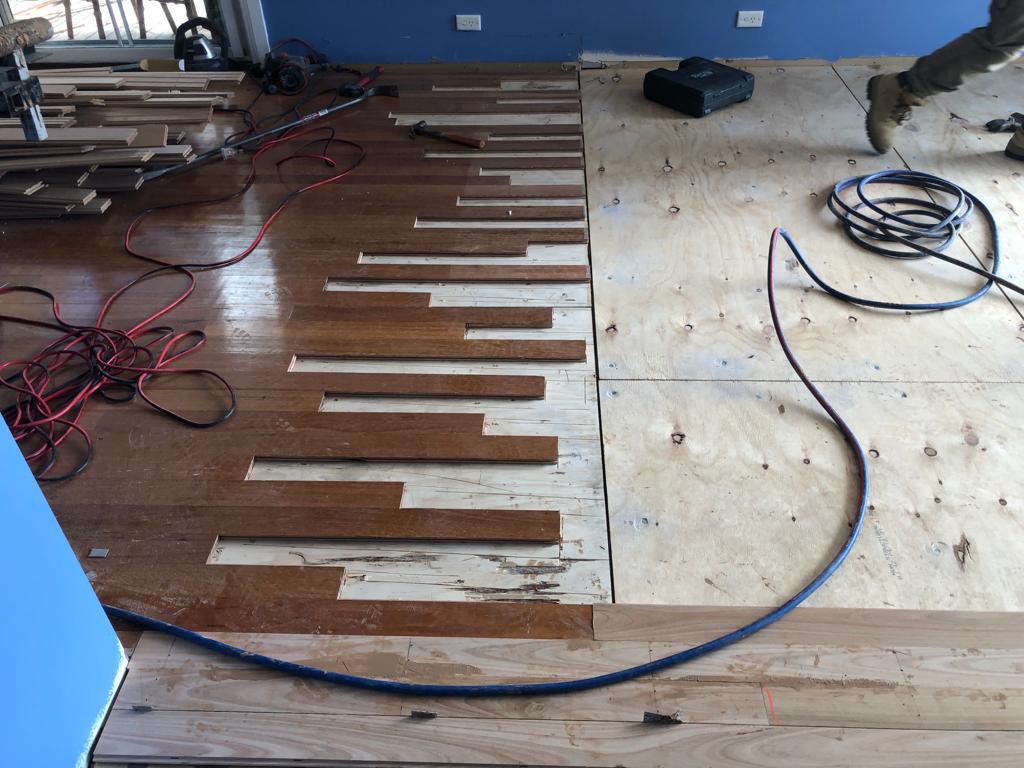 Free Quotes Given Within 24 Hours After Initial Inspection
We specialise in timber floor installation, restoration, sanding and polishing.
TIMBER FLOOR SANDING SYDNEY & SURROUNDING SUBURBS
Benefits of Floor Repairs
Restoration of wooden floors is an investment. A floor that is repaired and polished will provide new life and beauty, adding to the value of your home or business. Give us a call and we'll repair your timber, bamboo, Parquet, and hardwood floors. All Flooring is able to help uncover timber floors and provide restoration and repairs to make these floors a focal point in your home. We are known for offering affordable repairs for bamboo, Parquet and wooden floor restoration and repair services, and we'd be happy to help with any of your flooring needs.
Wooden floor restoration is an investment in your home or business. A repaired and polished floor will inject new life into the ambience and value of your property. Contact us to take care of your Parquet, timber, bamboo and hardwood floor repairs.
Our neat workmanship and sanding mean your home or office won't be left covered in dust. Once we've finished a job, we leave all commercial and residential premises ready for foot traffic. Forming a part of our portfolio of clients, we also maintain the floors of many heritage homes and buildings.