Timber Floor Sanding in Neutral Bay
Enhance the Beauty of Your Timber Floors with Professional Timber Sanding Services in Neutral Bay
By hiring professional timber floor sanding services in Neutral Bay, you can enjoy the benefits of superior results, improved aesthetics, and a longer lifespan for your floors. With the expertise and skills of the professionals at Precise Flooring, you can trust that your timber floors will be treated with care and precision, leaving you with beautiful and long-lasting results.
When it comes to timber floor sanding in Neutral Bay, hiring professional services like Precise Flooring offers several advantages:
Superior Results: Professional timber floor sanding services are equipped with the knowledge, skills, and experience to deliver exceptional results. We understand the intricacies of timber floors and employ techniques that ensure a smooth and even finish.
Improved Aesthetics: Over time, timber floors can become worn, scratched, or faded. Professional sanding services can rejuvenate the appearance of your floors by removing surface imperfections and revealing the natural beauty of the timber. The result is a refreshed and visually appealing floor.
Longer Lifespan: Timber floor sanding not only enhances the look of your floors but also contributes to their longevity. By removing scratches, stains, and worn-out layers, professional sanding services can restore the structural integrity of the timber, extending its lifespan and preventing further damage.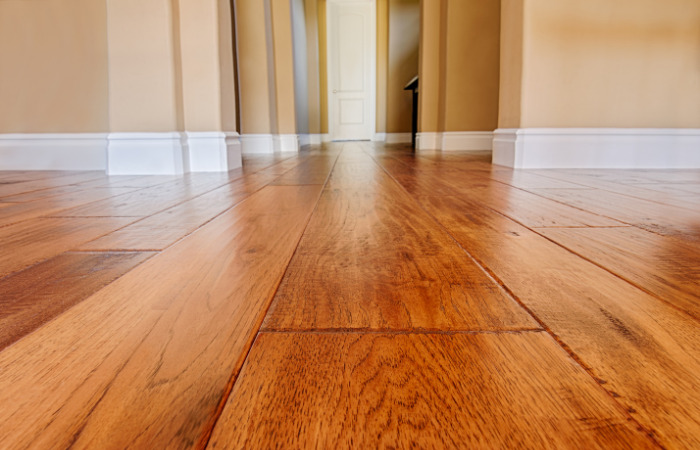 Expertise and Skills: Precise Flooring boasts a team of highly skilled professionals who have extensive expertise in timber floor sanding. We are familiar with different timber species, floor styles, and finishing techniques, allowing them to deliver customized solutions that meet your specific needs.
High-Quality Outcomes: The professionals at Precise Flooring are committed to delivering high-quality results. We utilize advanced equipment, including dust containment systems, to minimize dust and disruptions during the sanding process. Their attention to detail and precision ensures a flawless finish that enhances the overall appearance of your space.
Comprehensive Timber Floor Sanding Solutions in Neutral Bay
Precise Flooring offers a comprehensive range of timber floor sanding services in Neutral Bay to meet the diverse needs of residential and commercial clients.
Investing in professional timber floor sanding services from Precise Flooring comes with several significant benefits:
Floor Preparation: Proper floor preparation is crucial for achieving optimal results. Our team meticulously prepares the timber floors by removing any existing coatings, nails, or staples, and ensuring a clean and smooth surface.
Sanding: We utilize advanced sanding equipment and techniques to remove the top layers of the timber, eliminating scratches, stains, and imperfections. This process restores the natural beauty of the timber and creates a smooth surface for further treatment.
Repair Work: If your timber floors have any damaged or worn-out areas, our experts can provide repair services. We carefully assess the extent of the damage and apply suitable techniques to restore the affected areas, ensuring a seamless and uniform look.
Staining: If you wish to change the color or enhance the natural tone of your timber floors, our staining services are available. We offer a wide range of stain options to match your desired aesthetic, whether it's a rich and dark shade or a lighter and more contemporary look.
Finishing: Our finishing services add a protective layer to your timber floors, enhancing their durability and longevity. We offer a variety of finishes, including oil-based, water-based, and polyurethane coatings, allowing you to choose the option that best suits your preferences.
Timber Floor Polishing: To achieve a stunning and glossy appearance, we provide timber floor polishing services. Our professionals use specialized techniques and products to bring out the natural shine of the timber, leaving your floors looking luxurious and well-maintained.
Timber Floor Installation: In addition to sanding services, Precise Flooring also offers timber floor installation. Whether you're looking to replace your existing floors or install new timber flooring, our experienced team can handle the entire installation process, ensuring a seamless and precise result.
Timber Floor Restoration: If your timber floors have aged or suffered extensive wear, our restoration services can breathe new life into them. We have the expertise to repair and refurbish old timber floors, restoring their original beauty and elegance.
Modern Timber Floor Sanding Equipment and Techniques in Neutral Bay
At Precise Flooring, our commitment to excellence and attention to detail is unwavering. We pride ourselves on delivering high-quality results that exceed our client's expectations. With our modern approach to timber floor sanding in Neutral Bay, you can enjoy the benefits of improved aesthetics, a longer lifespan for your floors, and a truly exceptional finish.we take pride in our ability to deliver exceptional timber floor sanding services in Neutral Bay. By employing state-of-the-art equipment and advanced techniques, we ensure superior results and an unparalleled level of quality.
Here's how our modern approach sets us apart
Cutting-Edge Sanding Equipment: We utilize the latest technology in sanding equipment, specifically designed for timber floors. Our advanced machines are capable of precision sanding, resulting in a smooth and even surface. This level of accuracy ensures a flawless finish and enhances the overall aesthetics of your floors.
Dust-Free Sanding Solutions: We understand the inconvenience and health risks associated with traditional sanding methods. That's why we invest in dust containment systems that effectively minimize dust particles during the sanding process. By reducing airborne dust, we create a cleaner and healthier environment for you and your surroundings.
Advanced Sanding Techniques: Our team of skilled professionals is well-versed in the most advanced sanding techniques. We stay updated with industry advancements and continuously refine our skills to deliver exceptional results. Our expertise allows us to remove scratches, stains, and imperfections with precision, reviving the natural beauty of your timber floors.
Efficient Project Completion: With our modern equipment and techniques, we ensure efficient project completion without compromising on quality. Our streamlined processes and experienced team enable us to deliver timely results, minimizing disruptions to your daily routine.
Versatile Services: In addition to timber floor sanding, we offer a comprehensive range of services tailored to meet your specific needs. Whether it's floor preparation, repair work, staining, finishing, or timber floor polishing, we have the expertise to transform your floors into stunning masterpieces. We also specialize in timber floor installation and restoration, providing complete solutions for all your timber flooring requirements.
Tailored Timber Floor Sanding Solutions in Neutral Bay
We understand that every property in Neutral Bay is unique, with its own distinct design aesthetics and individual requirements. That's why we take pride in our ability to provide personalized timber floor sanding services that perfectly align with the vision and needs of our clients.
Here's how we ensure a tailored and seamless experience
Sustainable and Eco-Friendly Timber Floor Sanding Practices in Neutral Bay
By choosing Precise Flooring for your timber floor sanding needs in Neutral Bay, you can have peace of mind knowing that your project is handled by professionals who prioritize sustainability. We are dedicated to delivering exceptional results while minimizing our ecological footprint.
We are committed to practising sustainable methods in timber floor sanding to minimize our environmental impact and align with the values of eco-conscious homeowners in Neutral Bay.
Here's how we prioritize sustainability in our services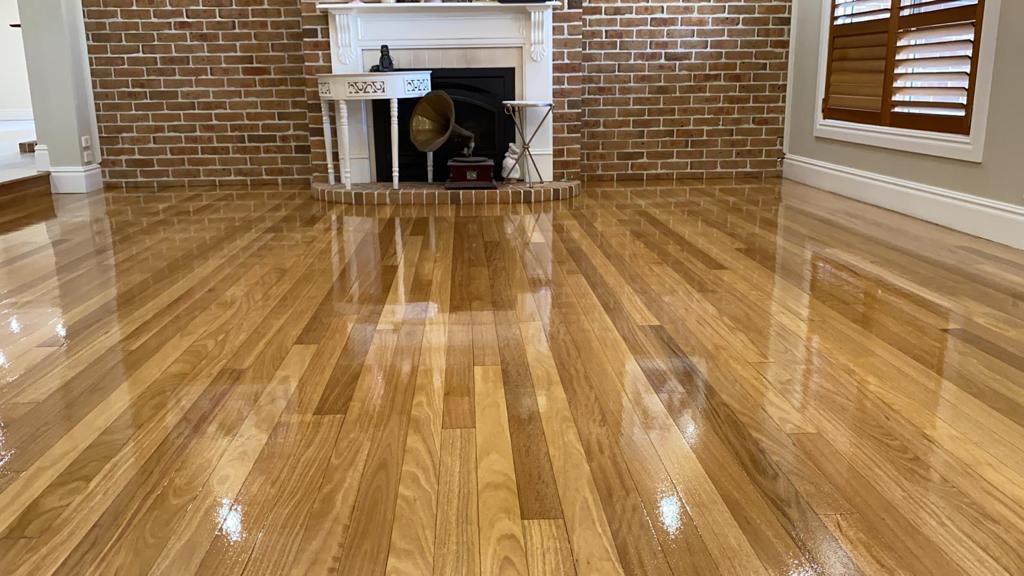 Eco-Friendly Materials: We understand the importance of using environmentally friendly materials in the timber floor sanding process. We carefully select products that are low in volatile organic compounds (VOCs) and have minimal environmental impact. Our eco-friendly finishes and stains not only enhance the beauty of your floors but also contribute to a healthier indoor environment.
Dust Containment Systems: Dust generated during the sanding process can be a concern for both your health and the environment. That's why we utilize advanced dust containment systems that effectively capture and contain dust particles, minimizing their release into the air. This not only creates a cleaner and healthier workspace but also reduces the impact on the surrounding environment.
Responsible Waste Management: We are committed to responsible waste management practices. Our team ensures proper disposal of waste materials generated during the timber floor sanding process, adhering to local environmental regulations. We strive to recycle and reuse materials whenever possible, minimizing the amount of waste that ends up in landfills.
Sustainable Techniques: Our experienced professionals employ sustainable techniques that maximize the efficiency of the sanding process while minimizing resource consumption. We utilize precise sanding methods that require less material removal, reducing the overall impact on your timber floors. Our goal is to deliver outstanding results while conserving the natural beauty and integrity of your floors.
Continuous Improvement: We stay up-to-date with the latest advancements and innovations in the industry to continually improve our sustainable practices. We actively research and adopt new techniques, materials, and equipment that promote sustainability in timber floor sanding. By staying informed and embracing eco-friendly solutions, we ensure that our services remain environmentally responsible.
Frequently Asked Questions