Timber Floor Sanding in Cremorne
Professional Timber Floor Sanding Services in Cremorne
Discover the numerous benefits of hiring professional services for timber floor sanding in Cremorne. From improved aesthetics to a superior finish and long-lasting results, entrusting your timber floors to skilled professionals ensures a remarkable transformation.
Following are some of the advantages of professional timber floor sanding at our esteemed timber floor sanding company:
Enhanced Aesthetics: Professional timber floor sanding services can breathe new life into your floors, enhancing their natural beauty. By removing scratches, stains, and imperfections, the sanding process rejuvenates the appearance of the timber, revealing its original allure. The professionals meticulously prepare the surface, ensuring a flawless canvas for the subsequent finishing stages.
Superior Finish: With their in-depth knowledge and expertise, professional timber floor sanding specialists in Cremorne deliver a superior finish that exceeds your expectations. They employ the right techniques and equipment to achieve smooth and even surfaces, creating a luxurious feel underfoot. The professionals pay meticulous attention to detail, ensuring every nook and cranny is expertly treated, resulting in a flawless finish.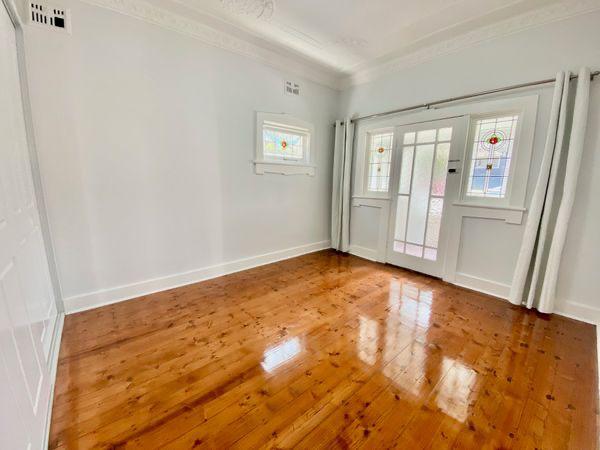 Long-Lasting Results: Investing in professional timber floor sanding services ensures long-lasting results for your floors. The professionals utilize high-quality materials and techniques that are designed to withstand the test of time. Through proper sanding, they remove surface imperfections, strengthen the timber, and protect it from future wear and tear, extending the lifespan of your floors.
Expertise and Skills: The timber floor sanding professionals in Cremorne possess a wealth of expertise and skills in their craft. They undergo rigorous training and stay up to date with the latest industry advancements and best practices. With their deep understanding of different timber species, they employ tailored approaches to deliver optimal results for your specific flooring needs.
Professional Assessment and Recommendations: When you hire professionals for timber floor sanding, you benefit from their professional assessment of your floors. They thoroughly inspect the condition of the timber, identify any underlying issues, and provide recommendations for repair or restoration, if needed. Their expert guidance ensures that your floors receive the care and attention they require, leading to outstanding outcomes.
Enhance the Beauty of Your Floors with Expert Timber Floor Sanding in Cremorne
Timber floor sanding is an essential process for maintaining and enhancing the beauty of wooden floors. Regular sanding removes scratches, stains, and imperfections, rejuvenating the appearance of the floors and restoring their natural allure. By embracing timber floor sanding, you can revitalize your floors and create a stunning focal point in your space, all while preserving the timeless elegance of timber flooring.
Timber floors are renowned for their timeless elegance and natural charm. However, over time, they can show signs of wear and tear, including scratches, stains, and imperfections. Timber floor sanding is a crucial maintenance process that not only revitalizes but also enhances the beauty of wooden floors.
Here are some key reasons why timber floor sanding is essential
Investing in professional timber floor sanding services from Precise Flooring comes with several significant benefits: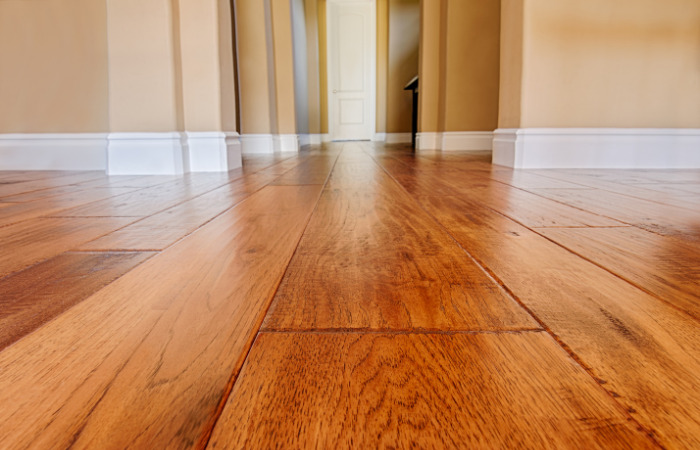 Restoring the Original Beauty: Timber floor sanding plays a vital role in restoring the original beauty of wooden floors. Through the sanding process, the top layer of the timber is carefully removed, eliminating surface damage, worn finishes, and years of wear. This reveals the fresh, untouched wood beneath, restoring the floor's natural beauty and character.
Removing Scratches and Scuff Marks: Everyday foot traffic, furniture movement, and other activities can leave unsightly scratches and scuff marks on timber floors. Regular sanding effectively removes these imperfections, providing a smooth and even surface. The process helps to eliminate shallow scratches and blend deeper ones, creating a visually appealing and flawless floor.
Eliminating Stains and Discoloration: Stains and discolouration can mar the appearance of your timber floors, making them look dull and unattractive. Timber floor sanding addresses these issues by removing the stained or discoloured top layer of the wood. This process helps to reveal the natural colour and grain pattern, revitalizing the floor's aesthetics and creating a fresh, uniform look.
Enhancing Light Reflection and Brightness: Over time, dirt, grime, and old finishes can accumulate on the surface of timber floors, diminishing their natural lustre and reducing light reflection. By sanding the floor, these impurities are eliminated, allowing light to reflect more effectively and brightening up the entire space. The result is a visually appealing and welcoming atmosphere.
Preparing for New Finishes: Timber floor sanding is a crucial step in the preparation process for applying new finishes. The smooth and even surface achieved through sanding provides an ideal foundation for the application of stains, sealants, or protective coatings. This ensures that the finishes adhere properly and create a long-lasting, beautiful result.
Benefits of Professional Timber Floor Sanding Services in Cremorne
When it comes to timber floor sanding in Cremorne, hiring professional services can make all the difference. Not only does it ensure superior results, but it also offers numerous advantages that contribute to improved aesthetics, a superior finish, and long-lasting results. Let's explore the benefits of hiring professionals for timber floor sanding and highlight the expertise and skills of the professionals at the timber floor sanding company.
Expertise and Skillful Execution: Professional timber floor sanding services in Cremorne are backed by a team of highly skilled and experienced professionals. These experts possess in-depth knowledge of various wood species, floor types, and sanding techniques. Their expertise allows them to assess the condition of your floors accurately and determine the most suitable approach to achieve optimal results.
Superior Finish and Enhanced Aesthetics: Professional timber floor sanding services are dedicated to delivering a superior finish that enhances the overall aesthetics of your floors. The professionals utilize advanced sanding equipment, ensuring a smooth and even surface free from scratches, dents, and other imperfections. Their attention to detail and precision result in floors that look stunning, bringing out the natural beauty of the timber.
Customized Solutions for Your Needs: Professional timber floor sanding services understand that each floor is unique, requiring a tailored approach. They work closely with you to understand your specific requirements, preferences, and design vision. Whether it's a specific finish you desire or the need for repairs and staining, the professionals ensure that their services align with your expectations, delivering personalized solutions that meet your needs.
Time and Cost Efficiency: While attempting to sand your floors yourself may seem like a cost-saving option, it often leads to subpar results and consumes a significant amount of time and effort. Professional timber floor sanding services in Cremorne streamline the process, utilizing efficient techniques and state-of-the-art equipment. Their expertise allows them to complete the job efficiently, saving you valuable time and ensuring a high-quality outcome that lasts.
Long-lasting Results and Floor Protection: One of the key advantages of hiring professionals is the assurance of long-lasting results. They utilize premium quality finishes, sealants, and coatings that protect your floors against wear and tear, UV damage, and moisture. This extends the lifespan of your timber floors, reducing the need for frequent maintenance or refinishing.
Comprehensive Timber Floor Sanding Services in Cremorne
At our timber floor sanding company in Cremorne, we offer a comprehensive range of services to cater to all your timber floor needs. Our experienced professionals are skilled in various aspects of timber floor sanding, ensuring high-quality results.
Here is an overview of the services we provide
Floor Preparation: Before beginning the sanding process, proper floor preparation is crucial. Our team will thoroughly clean and prepare the floor surface, removing any existing coatings, dirt, or debris. This step ensures a clean and smooth surface for the sanding process.
Sanding: Using advanced sanding equipment and techniques, we perform the sanding process to remove imperfections, scratches, and stains from your timber floors. Our professionals carefully sand the floors, ensuring an even and smooth surface, and preparing them for the next steps.
Repair Work: If your timber floors have any damaged areas, such as cracks, gaps, or loose boards, our team can provide repair work. We meticulously assess and repair these issues, restoring the integrity and stability of your floors.
Staining: To enhance the appearance of your timber floors, we offer staining services. Our professionals can help you choose the right stain colour that complements your interior design aesthetic. The staining process adds depth and richness to the timber, enhancing its natural beauty.
Finishing: After sanding and staining, we apply a protective finish to your timber floors. This finish provides durability and resistance against daily wear and tear, ensuring your floors maintain their beauty for years to come. We offer a variety of finishes, including matte, satin, and gloss, allowing you to achieve the desired look and sheen for your floors.
Timber Floor Polishing: For an extra level of shine and lustre, we offer timber floor polishing services. Our professionals use specialized polishing techniques and products to bring out the natural beauty of your timber floors, leaving them looking radiant and well-maintained.
Modern Timber Floor Sanding Equipment and Techniques in Cremorne
We pride ourselves on using modern equipment and advanced techniques to deliver high-quality results to our clients. We understand the importance of staying updated with the latest advancements in the industry to provide efficient and effective sanding services.
By combining modern equipment, advanced techniques, and a commitment to staying updated with industry advancements, we can deliver exceptional results in timber floor sanding. Our goal is to provide you with a smooth, flawless finish that enhances the natural beauty of your floors. Trust our expertise and dedication to quality to transform your timber floors into stunning masterpieces.
Here's how we ensure the use of modern equipment and techniques
Personalized Timber Floor Sanding Services in Cremorne
We understand that each client has unique needs and design preferences. That's why we pride ourselves on providing personalized services that are tailored to meet the specific requirements of our clients.
Here's how we ensure a personalized approach
Initial Consultation: We begin our process with an in-depth consultation to understand your specific needs, design preferences, and desired outcomes. During this consultation, we take the time to listen to your ideas, answer any questions you may have, and discuss the various options available to you. This allows us to gain a clear understanding of your vision and goals for your timber floors.
Customized Solutions: Based on the information gathered during the consultation, we develop customized solutions that align with your unique needs and design aesthetics. Whether you are looking to restore the original beauty of your timber floors, change the stain colour, or repair specific areas, we have the expertise to deliver the results you desire.
Attention to Detail: We pay meticulous attention to detail in every aspect of our work. From the initial assessment of your floors to the final finishing touches, our team is dedicated to ensuring that every step of the process is carried out with precision and care. We understand that even the smallest details can make a significant difference in the overall outcome, and we strive for perfection in every project we undertake.
Collaboration and Communication: We believe in working closely with our clients throughout the entire process. We value your input and actively seek your feedback to ensure that we are meeting your expectations. Our team maintains open lines of communication, keeping you informed about the progress of the project and addressing any concerns or questions you may have along the way.
Seamless Integration with Design Vision: We understand that your timber floors are an integral part of your overall design vision for your space. Whether you have a modern, contemporary, or traditional aesthetic in mind, we ensure that the sanding process seamlessly integrates with the overall design scheme. Our skilled professionals have an eye for detail and can work with you to achieve a harmonious and cohesive look that complements your style.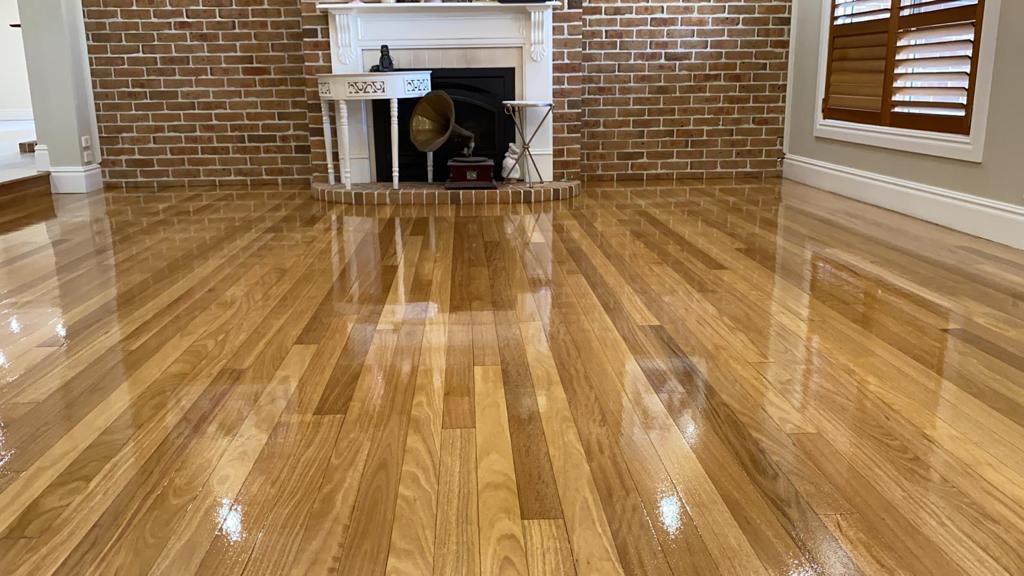 Reputed and Experienced Timber Floor Sanding Company in Cremorne
When you choose our timber floor sanding company, you can trust that you are in capable hands. We combine our expertise, commitment to quality, professionalism, and attention to detail to deliver results that will transform your timber floors and leave you satisfied.
At our timber floor sanding company serving the Cremorne area, we bring a wealth of expertise and experience to every project we undertake. Our team of skilled professionals has extensive knowledge in timber floor sanding techniques, materials, and industry best practices.
Here's what sets us apart
Frequently Asked Questions