Floor sanding and polishing is becoming extremely popular in Sydney homes, owing to its ability to dramatically enhance a home. A professional sanding and polishing will make your home feel more spacious and make it reflect more natural light, making it lighter and brighter. Wooden, polished floors are always going to be on trend and create a stylish focal point in your home.
At Precise Floor Sanding Sydney we provide an exceptional floor sanding and polishing service in Sydney. We strive to provide a sanding and polishing solution for all types of timber flooring. Whether we have just installed your new timber flooring, or you want to refurbish your old, worn timber floor, we are the professionals for you. We can sand and polish the following flooring:
Floating timber floors
Parquetry floors
Cork tiles
New and old flooring of all species
Owing to our vast experience in the flooring industry, you can trust our professional sanders and polishers to produce an outstanding job. During our time in the industry we have earned ourselves countless satisfied customers, who we have enjoyed referral business from.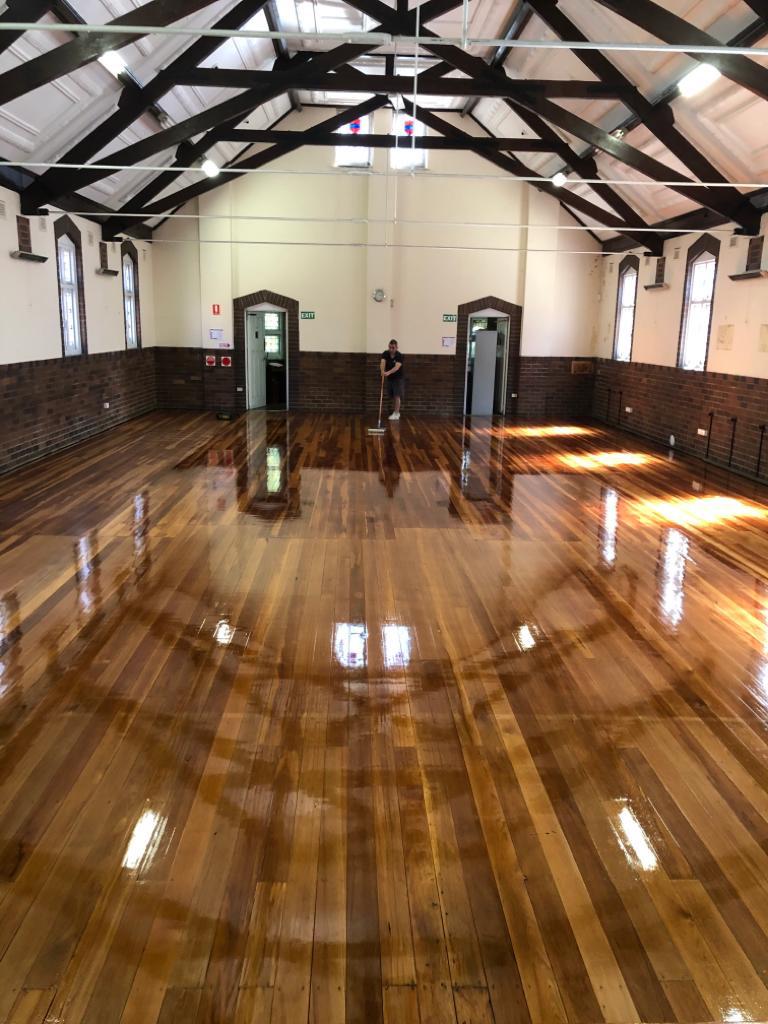 Timber Floor Finishes:
When it comes to timber floor finishes, we offer a variety of different coatings to finish your flooring. The four main types of finishes we offer are oil-based finishes, oil modified urethanes, polyurethane (solvent borne and waterborne) and penetrating oils and waxes. These days the polyurethane (solvent borne or water borne) finish is very popular, as it is highly durable and needs less maintenance than other finishes. Customers are also favouring direct stain and wood washing, which is available in a range of colours. The choice is ultimately yours and we are more than happy to work with you to find the best finish that suits your home.
Dustless Floor Sanding:
If you are concerned about the dust produced during floor sanding, we offer the latest dustless machines. While the procedure itself is not dustless, it dramatically minimises the dust left in your home after the sanding. That way you can move straight back into your home after a general clean.
Floor Coverings:
It is our aim to offer our customers with a complete flooring package. That's why we are committed to removing existing floor covers and disposing of them for clients. We endeavour to take the hassle out of flooring, so customers can simply enjoy their new flooring.