Floor Sanding Polishing Baulkham Hills
Make Your Floors Look Beautiful With Precise Floor Sanding
Are you tired of looking at your old and worn-out floors at your Baulkham Hills home? Do you want to give your home a fresh and elegant look? Then, look no further than Precise Floor Sanding. We offer top-quality floor sanding and polishing services in Baulkham Hills and the surrounding areas. Our team of experts uses the latest equipment and techniques to give your floors a new lease of life, with our amazing wooden floor polishing.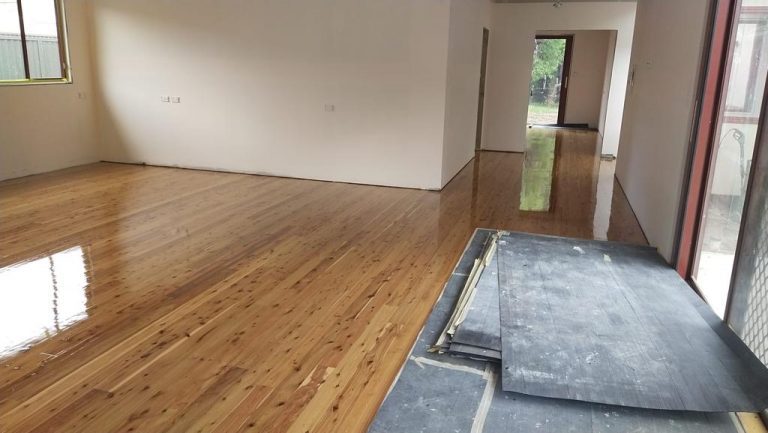 What Is Floor Sanding And Polishing?
Floor sanding and polishing is a process of removing the top layer of your wooden floors to get rid of any scratches, stains, and other damage. The process involves sanding the floor with coarse sandpaper, followed by finer grits, to smoothen the surface. Finally, the floor is polished with a protective sealant to give it a shiny and glossy look.
Benefits Of Floor Sanding And Polishing
Over time, even the highest-quality wooden floors can become scratched, stained, and discoloured from everyday use. Floor sanding and polishing is growing very popular in Baulkham Hills. It is a process that removes the old surface layer of your floors and applies a new finish to create a smooth, clean, and vibrant surface. This process not only restores the natural beauty of your floors but also provides a number of other benefits:
Improved durability: Sanding and polishing floors can increase their lifespan by removing scratches and dents that can cause permanent damage if left untreated.
Enhanced appearance: A freshly-polished wooden floor can make a room look brighter, cleaner, and more spacious. It can also complement the style and decor of your home or business.
Health benefits: Sanding and polishing floors remove dirt, dust, and other allergens that can accumulate on your floors over time. This can minimise allergy symptoms and enhance the quality of indoor air.
Increases property value: Professional Floor sanding and polishing can increase the value of your home. If you are planning to sell your home in the future, sanding and polishing your floors can add value and make your home more attractive to potential buyers.
Why Opt For Wooden Floor Polishing From Precise Floor Sanding?
At Precise Floor Sanding, we have a team of highly-experienced professionals who specialise in wooden floor polishing. To make sure that your floors are flawlessly sanded and polished, our team makes use of the most up-to-date tools and methods.We use only the best quality products to polish your floors. Our sealants are specially designed to protect your floors from any damage and give them a long-lasting shine. Our team will work closely with you to understand your needs and provide a solution that fits your budget and requirements.
Precise Floor Sanding has more than 25 years of experience in floor sanding and polishing in Baulkham Hills and the surrounding areas. Our team is very skilled and they only use the most advanced equipment and methods for any type of wooden floor polishing to guarantee the best outcomes for your floors. We also offer free quotes within 30 minutes of getting your desired plan of flooring needs. Not only that, we also offer a three-year warranty as well as after-sale services to ensure top-notch maintenance of your floors.