Floor Sanding Campbelltown
Timber Floor Sanding And Polishing Services Near Campbelltown
Are your floors looking dull? Thinking of reviving them with a floor sanding and polishing job? Are you searching for floor sanding services near you? Look no further then, because Precise Floor Sanding can be your trusted partner in all your floor sanding and polishing needs near Campbelltown. 
Our team believes that a beautiful floor can transform the look and feel of your home or business. With over 25 years of experience in the industry, we have been delivering exceptional services to our clients, ensuring that their floors look stunning and brand new. We can also handle your timber floor installation, giving you the ideal surface for your home.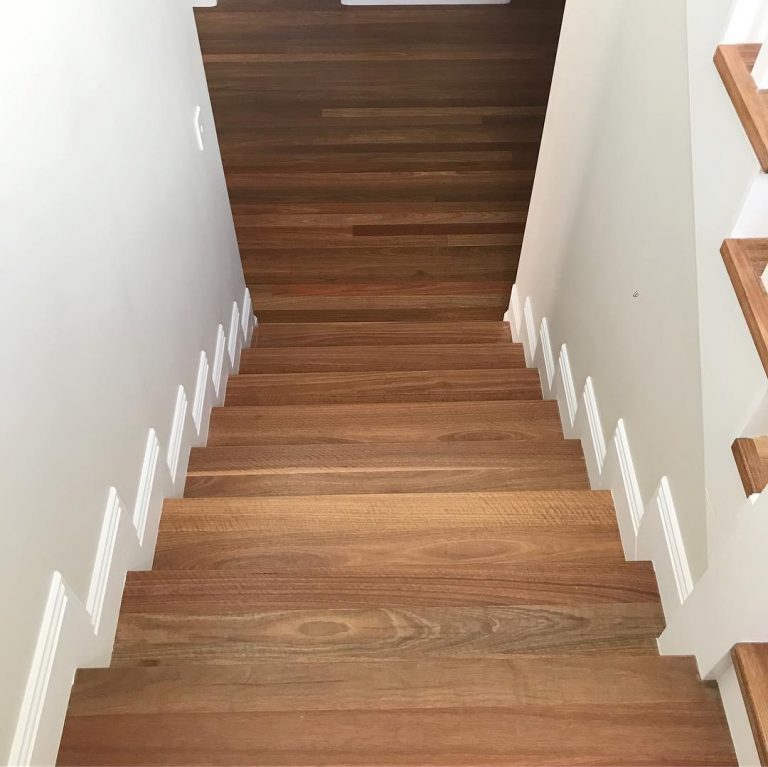 Our Floor Sanding Process
At Precise Flooring, we employ a meticulous and efficient floor sanding process to ensure exceptional outcomes:
Inspection and Evaluation: Our team of experts begins by thoroughly inspecting your floors to assess their condition. We take note of any damages, scratches, or uneven surfaces.
Preparation: Before commencing the sanding process, we prepare the area by removing furniture and ensuring all surfaces are clean and free of debris.
Sanding: Using state-of-the-art sanding equipment, we carefully sand the floors to smooth out imperfections and achieve a uniform surface.
Fine Finishing: After the initial sanding, we perform a finer sanding pass to achieve a polished and flawless finish.
Staining (Optional): If you desire a change in the floor's color, we offer staining options to enhance the aesthetics of your floors.
Sealing and Coating: To protect the newly sanded floors and preserve their beauty, we apply high-quality sealants or coatings for long-lasting results.
Timber Floor Sanding, Polishing And Installation Near You
Floor sanding and polishing is a process that involves the removal of the top layer of an existing wooden floor and then applying a fresh coat of polish. This not only enhances the appearance of the floor but also increases its lifespan. Additionally, if you need floor installations, we offer that around Campbelltown as well!
Why Hire Our Flooring Services?
When you hire us, you can expect a team of professionals who are highly skilled and experienced in floor sanding and polishing services.
The Precise Floor Sanding team understands that every floor is unique and requires a different approach, which is why we take the time to assess the condition of your surface before we commence any work. This enables us to create a bespoke plan that addresses the specific needs of your floor.
Precise Floor Sanding is committed to using state-of-the-art equipment and techniques for floor sanding, polishing and installation to ensure that we deliver the best possible results for our clients and ensure that your floors look beautiful for years to come. 
Our team uses top-of-the-line sanders, polishers, and coatings to ensure that we deliver a finish that is second to none. Our experts are constantly updating their skills and knowledge to ensure that we remain at the forefront of the industry, so you can only expect the best from us!
Why Choose Timber Floor Sanding Sydney?
Floor sanding is a crucial process that can revitalize your worn-out or damaged floors, giving them a brand-new lease of life. Here are some compelling reasons to choose floor sanding:
Restoration of Beauty: Over time, hardwood floors can become dull and scratched. Floor sanding smoothens out imperfections, revealing the natural beauty of the wood.
Enhanced Durability: Sanding removes surface imperfections, making your floors more resistant to daily wear and tear, increasing their lifespan.
Improved Indoor Air Quality: Sanding eliminates trapped dirt, dust, and allergens, creating a healthier living environment for you and your loved ones.
Cost-Effective Solution: Rather than investing in expensive floor replacements, sanding offers a more budget-friendly option that delivers remarkable results.
We offer a wide range of floor sanding and polishing services around Campbelltown, including:
Floor Installation: Our team of experienced and skilled technicians use high-quality materials and modern techniques for our timber floor installations.
Floor Sanding: We use a range of sanding techniques to remove the top layer of your wooden floor, leaving it smooth and ready for polishing.
Floor Polishing: Our team of experts will polish your floor using the highest quality coatings, leaving it with a beautiful shine that will last for years to come.
Repairs & Restoration: Our professionals can repair and restore your old, tired floors to their former glory, leaving them looking brand new.
We understand that having work done on your floors can be disruptive to your daily routine, which is why we strive to complete every project efficiently and with minimal disruption to your home or business. We pride ourselves on our attention to detail and our commitment to delivering exceptional customer service. So when you are searching for "floor sanding near me", make Precise Floor Sanding your first choice.
Our Commitment to Excellence
At Precise Flooring, we are passionate about elevating the aesthetic appeal of your property with our floor sanding services. Our commitment to excellence extends to every project we undertake, whether it's a residential space or a commercial establishment. Here's what sets us apart:
Skilled Craftsmanship: Our team consists of highly skilled and experienced professionals who are masters in the art of floor sanding. They approach each project with precision and attention to detail, ensuring flawless results.
Timely Execution: We understand the importance of sticking to deadlines. When you choose Precise Flooring, you can rest assured that your floor sanding project will be completed on time, without compromising on quality.
Custom Solutions: We recognize that every floor is unique, and we tailor our floor sanding approach to meet your specific needs. Whether it's a parquet floor, hardwood, or engineered wood, we have the expertise to handle all types of flooring.
Dust-Free Sanding: Our advanced sanding equipment is equipped with efficient dust collection systems, minimizing airborne particles during the sanding process. This ensures a cleaner and healthier environment during and after the job.
Environmentally Friendly Practices: At Precise Flooring, we are committed to sustainability. We use eco-friendly finishing products that are safe for both you and the environment.
Transparent Communication: We believe in open and honest communication with our clients. From the initial consultation to the final touches, we keep you informed at every step of the process.
Post-Service Support: Your satisfaction is of utmost importance to us. After completing the floor sanding project, we provide guidance on maintenance and care to help you preserve the beauty of your floors for years to come.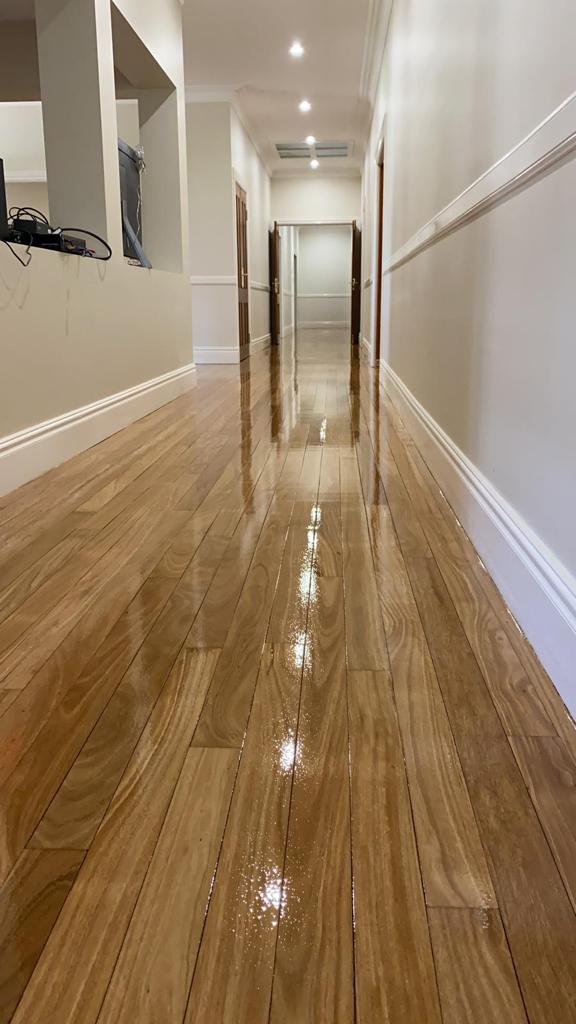 Are you ready to enhance the beauty and value of your property with our floor sanding services in Campbelltown? Contact us today to schedule a free consultation. Our team will be more than happy to discuss your requirements, offer expert advice, and provide a competitive quote. Experience the precision and perfection of Precise Flooring and fall in love with your floors all over again!